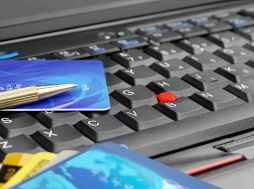 Property Tax Question Answered: 2nd Installment Available to Pay
12/21/17
The San Diego County Treasurer-Tax Collector's Office (TTC) is now accepting the second installment of the 2017-2018 property taxes for those who want to pay before Dec. 31, 2017, Treasurer-Tax Collector Dan McAllister reminded San Diegans today.

This week, TTC staff has had an influx of questions regarding the newly passed federal tax legislation. Most callers want to know if they can pay the second property tax installment, which is due on Feb. 1, 2018, before the end of the year so they can deduct the property taxes on their 2017 income taxes.
"We are now accepting payments for the second installment," said Dan McAllister. "But before you pay early, we recommend that you talk to your tax preparer, CPA or financial adviser about whether it will benefit you."
If you and your tax adviser determine it is in your best interest to pay before Dec. 31, the best way to pay is online at www.sdttc.com. The process is free, fast, and secure when you use an e-check.
If you mail in a payment, either include your second installment coupon, or write your parcel number and "2nd installment" on your check.
"While you can pay the rest of this year's taxes now, please note that we can't accept any payments for future property taxes beyond the second installment due between Feb. 1 and April 10," said McAllister.
As of Dec. 19, 11 percent of people have paid their second installment, up from 10 percent at this time last year.