Property Tax Auction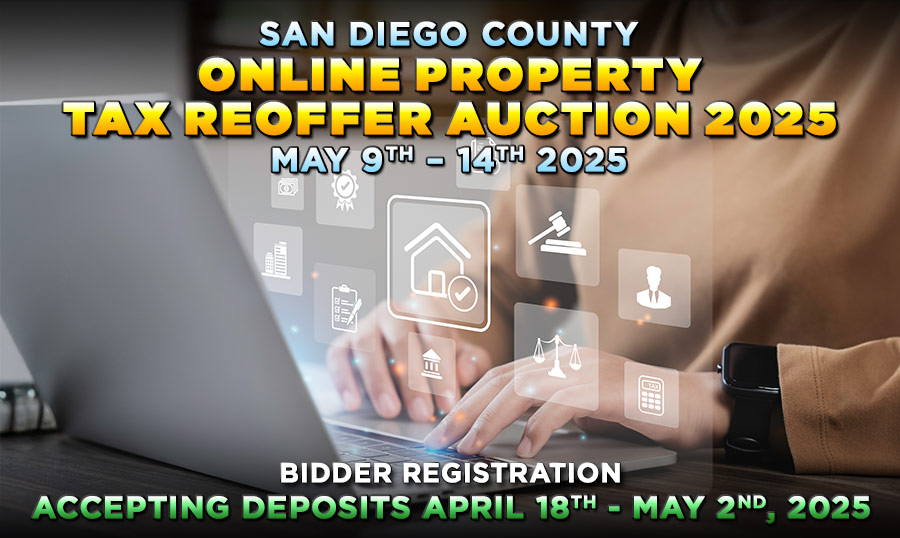 Property Tax Re-offer Auction: May 12 - 17, 2023
Bidder registration: April 14th - May 4th 
If you have registered as a bidder, you can take part in the auction from May 12th – 17th. 
For more information, please review the related links and visit the auction website.

Sign up for e-notifications
Don't miss out! To receive emails about bidder registration for our property tax auctions, please click the button below.